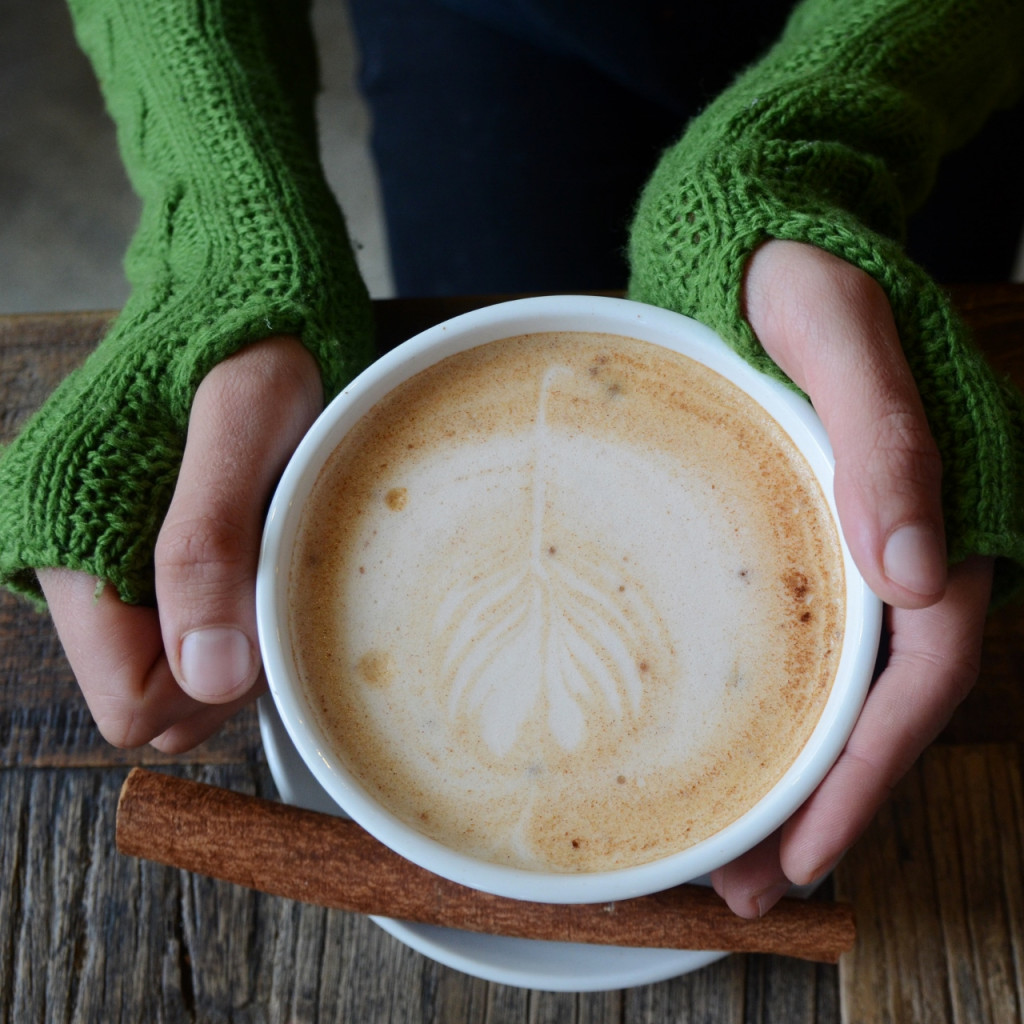 What better way to enjoy the onset of early wintery days than layering up with cozy outfits and cheery seasonal lattes! Inspired by fall's flavours, our lattes achieve a new level of deliciousness with three delectable choices: Pumpkin Spice, Brown Sugar Cinnamon or Spiced Chai.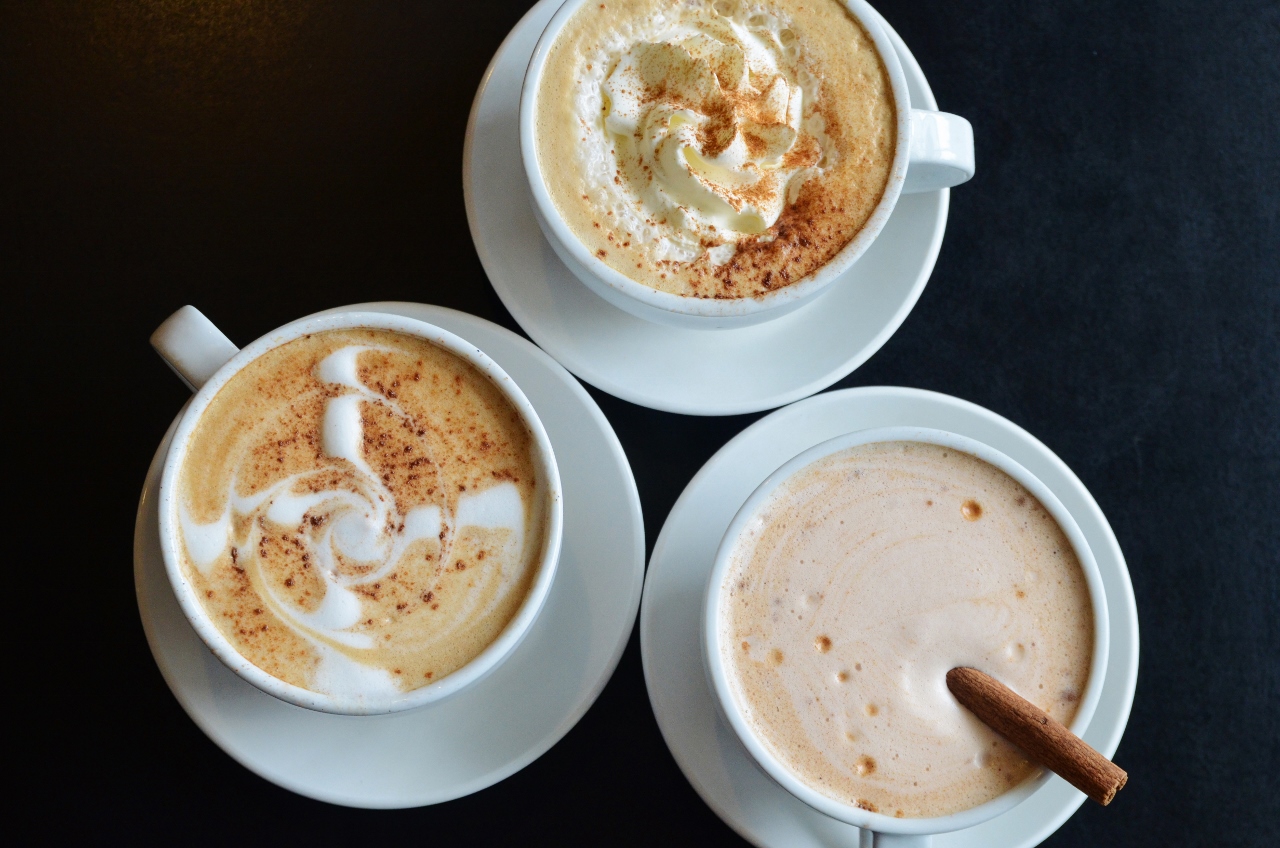 Whole Lotta Lattes to Love
Admit it, you're excited about the perks of cooler weather and all things that are quintessentially fall. You know who you are. You wanna jump into piles of crunchy leaves. You are longing to break out your comfy layers – merino wool turtlenecks, down vests, tall boots, fluffy scarves – and sink into a hot latte. And, at Trees Organic Coffee & Roasting House, we have a whole lotta lattes to love with three heart-warming fixings.
Pumpkin Spice Latte. What would fall be without a Pumpkin Spice Latte? Our popular version is part espresso, part steamy milk infused with flavours of pumpkin, nutmeg, cinnamon and other spices, then crowned with whipping cream and a dash of cinnamon. Paired well with our featured Pumpkin Spice Cheesecake, you can have your cake – drink and eat it too!
Brown Sugar Cinnamon Latte. Feel right at home with the comfy flavours you adore in fresh baked goods. Espresso shots are blended with brown sugar and cinnamon flavours and hot steamed milk, plus cinnamon sprinkles. This fan favourite can jazz up any dreary day!
Spiced Chai Latte. It doesn't get much cozier than a Spiced Chai Latte for tea drinkers. This latte is prepared with spiced chai tea instead of espresso, and punctuated with hot steamed milk. It's the kind of soothing drink that draws you into the simple pleasures of autumn.
Almond or soy milk options are available for all lattes!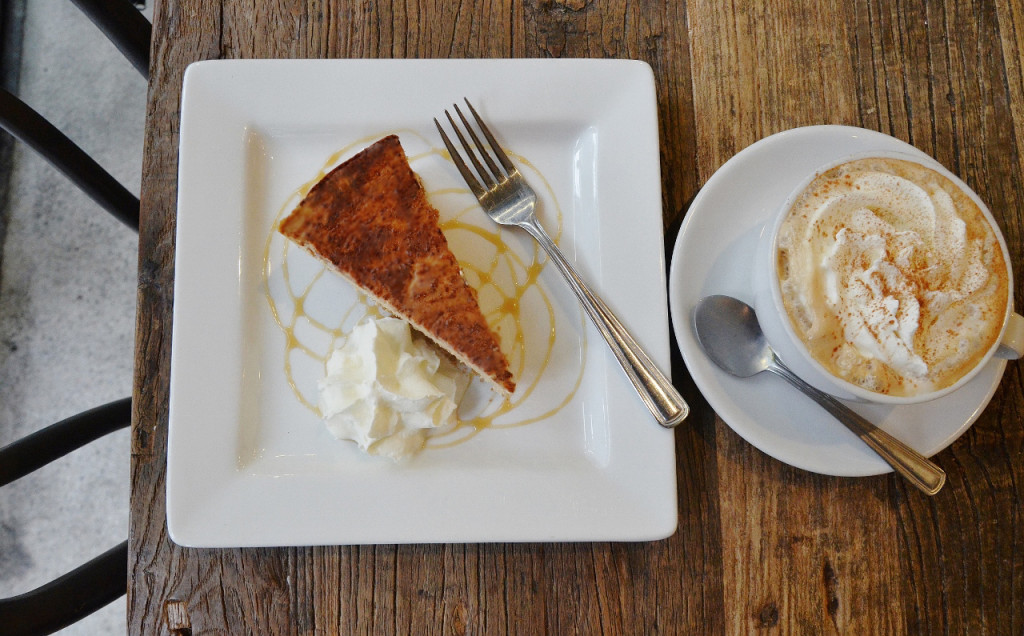 As you live life to the fallest, head to a Trees Organic cafe to cozy up with our seasonal lattes while savouring morning baked goods, lunch time options, and popular cheesecakes anytime.