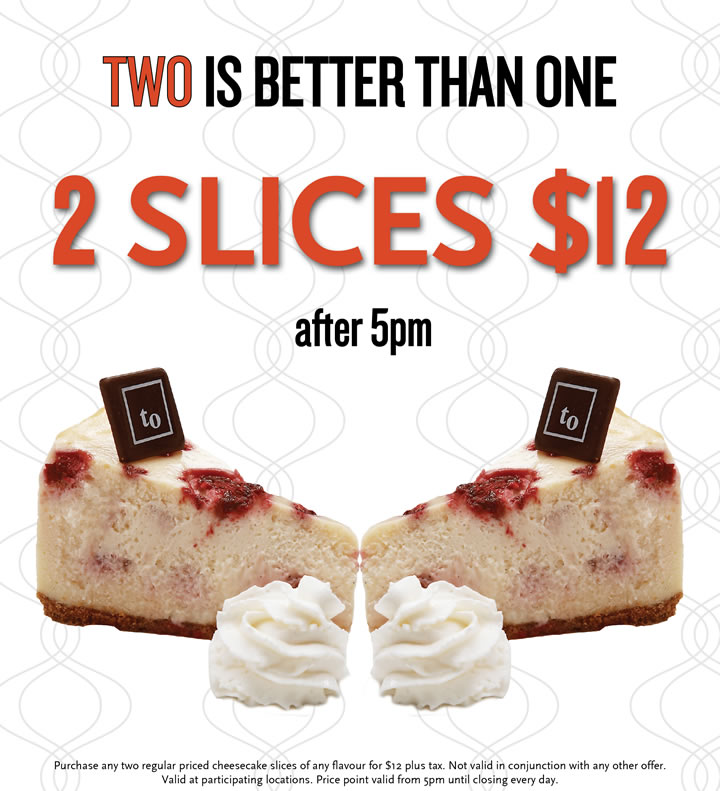 2 Cheesecake Slices for only $12 – January 2017
Christmas may be over but we're still in the giving spirit! We're welcoming 2017 with a new year cheesecake special offer that gives you double the yum and fun! Choose any 2 cheesecake slices for only $12* (plus taxes, valid daily from 5 pm until closing) at participating Trees Organic cafes until January 29!
Best Things Come in Pairs
Why settle for one slice of cheesecake when you can have two! Since the best things come in pairs, we're making your January twice as nice with any duo of cheesecake slices for just $12*. Start the year off right with cost savings while pairing and sharing your love of cheesecakes with friends and family!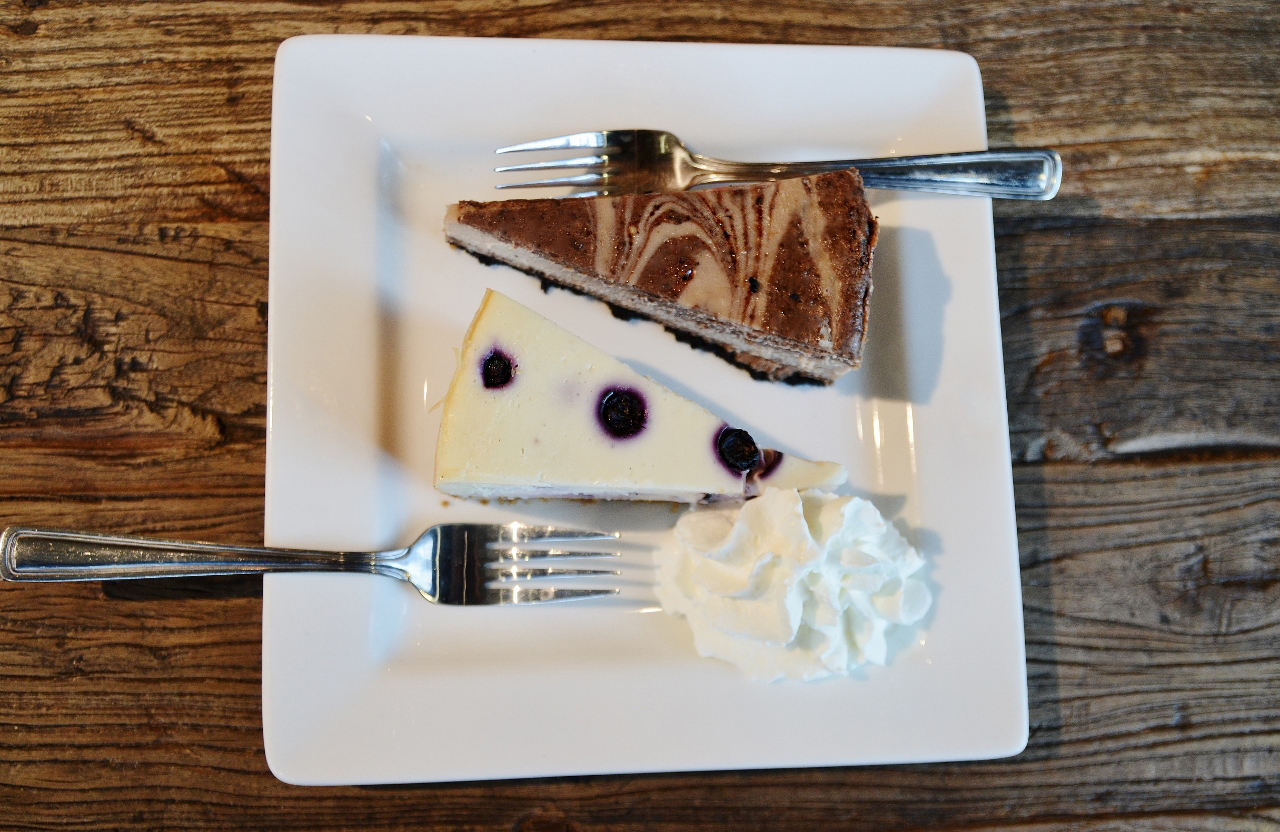 Have fun combining flavours that contrast or complement to get your winning cheesecake twosome. Go all chocolaty with Chocoholic cheesecake and Raspberry White Chocolate cheesecake slices. Pair up Blueberry cheesecake and Key Lime cheesecake slices for a fruit forward union. Try combing walnut and coffee flavours with Maple Walnut cheesecake and Mocha cheesecake slices. Mix 'n' match to your heart's content with our 8 different signature flavours, giving you 28 possible cheesecake combinations to double the fun with twice the yum!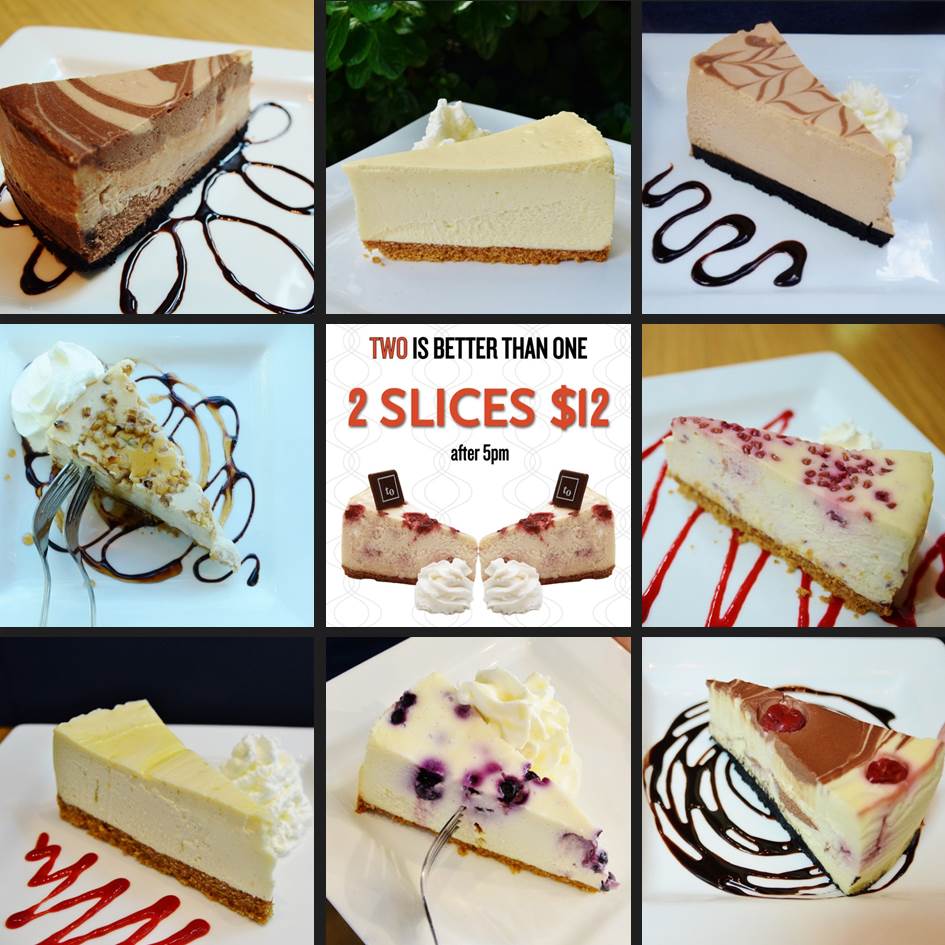 *Purchase any two regular priced cheesecake slices of any flavour for $12 plus taxes. Not valid in conjunction with any other offer. This price point is available after 5 pm until closing every day to January 29 at participating Trees Organic Coffee & Roasting House locations: Downtown Vancouver (Granville Street), Yaletown (Richards Street), Kitsilano (Arbutus Street) and South Granville (West Broadway).