Cheesecake fans, brace yourselves! Our twist on a dessert inspired by the world's most wondrous cookies – Oreo Cheesecake – returns as our March feature. Prepare to be amazed by a cheesecake of Oreo-licious proportions with all the iconic chocolaty-cookie and creamy-crunch taste appeal.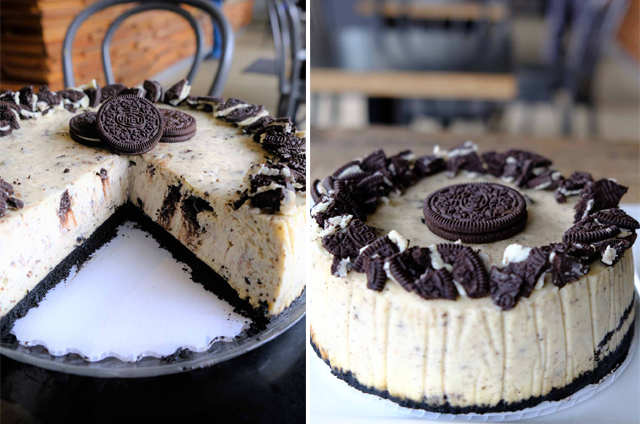 The Ultimate Oreo-Satisfying Dessert
Oreo cookies on their own are great; but they're even more fun and satisfying in a cheesecake! With a liberal dose of crushed Oreos – chocolate wafers and vanilla frosting – folded into our crazy-good cheesecake filling, our well-composed cheesecake keeps its promise as the ultimate Oreo-inspired dessert. Its finishing touches include a chocolate crumb crust and a crown of crumbled cookies. Both team dunkers and team splitters will find Oreo bliss in this cheesecake that is guaranteed to bring out your inner kid.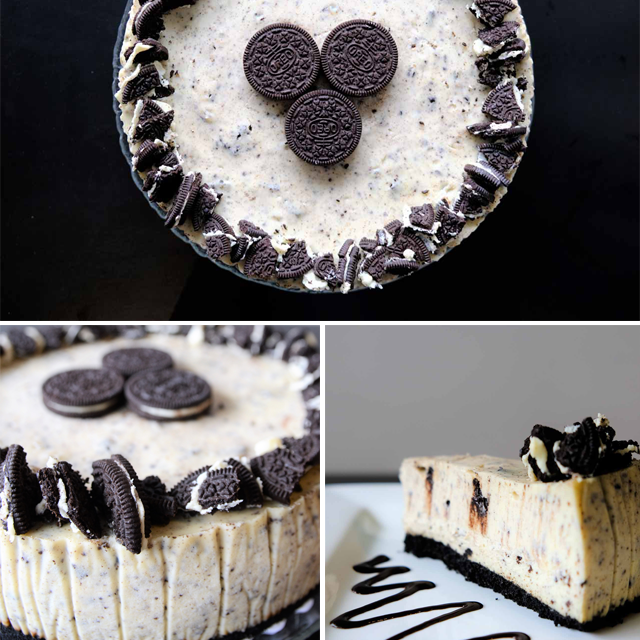 Crafted in-house, our wondrous Oreo Cheesecake is available at five Trees Organic Coffee & Roasting House locations in Vancouver. Enjoy it by the slice, paired with any style of our organic coffee, loose leaf teas or hot apple cider. Share more with a whole cake to take away, choosing from 3 convenient sizes – 6″, 8″ and 10″.