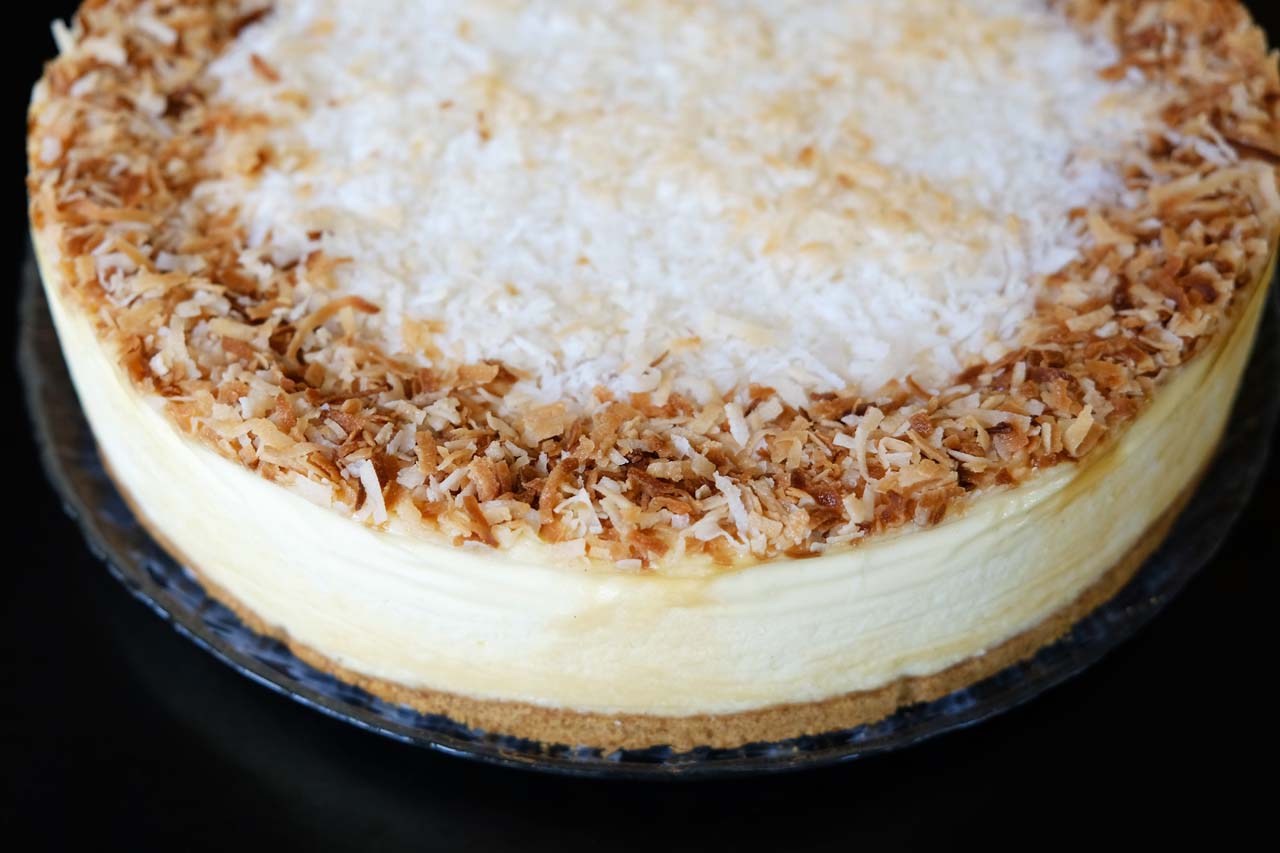 They scream, you scream, let's all scream for Coconut Dream! Answer the call of coconut with our current feature – Coconut Dream Cheesecake. You'll find tropical bliss in this dreamy dessert that offers an oasis of fluffy and flaky, crispy and creamy coconut deliciousness!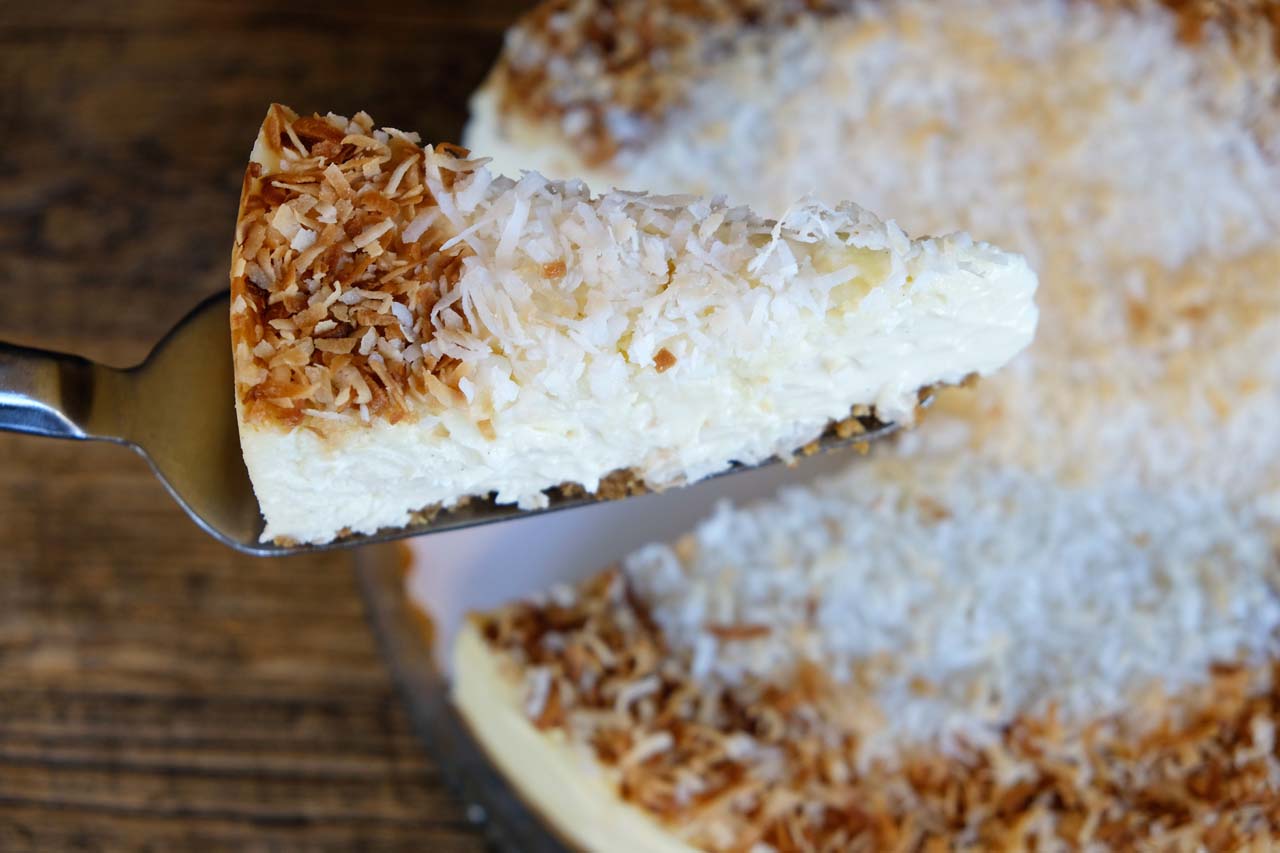 Dreamy Dessert for Coconut Lovers
Admit it, you've been daydreaming about this cheesecake since last year. Coconut lovers, it's time again to drift away to the sunny tropics with every bite of the Coconut Dream Cheesecake. Get lost in a union of coconut-meets-cheesecake with smooth lemon curd and tender coconut shreds judiciously sprinkled throughout. The cheesecake's top is graced with a wispy veil of coconut shavings and ringed by a generous dose of toasted coconut flakes, while the cake rests on a graham crumb crust. It's simply a too-good-to-be-true coconut cheesecake; just like its name – a dream.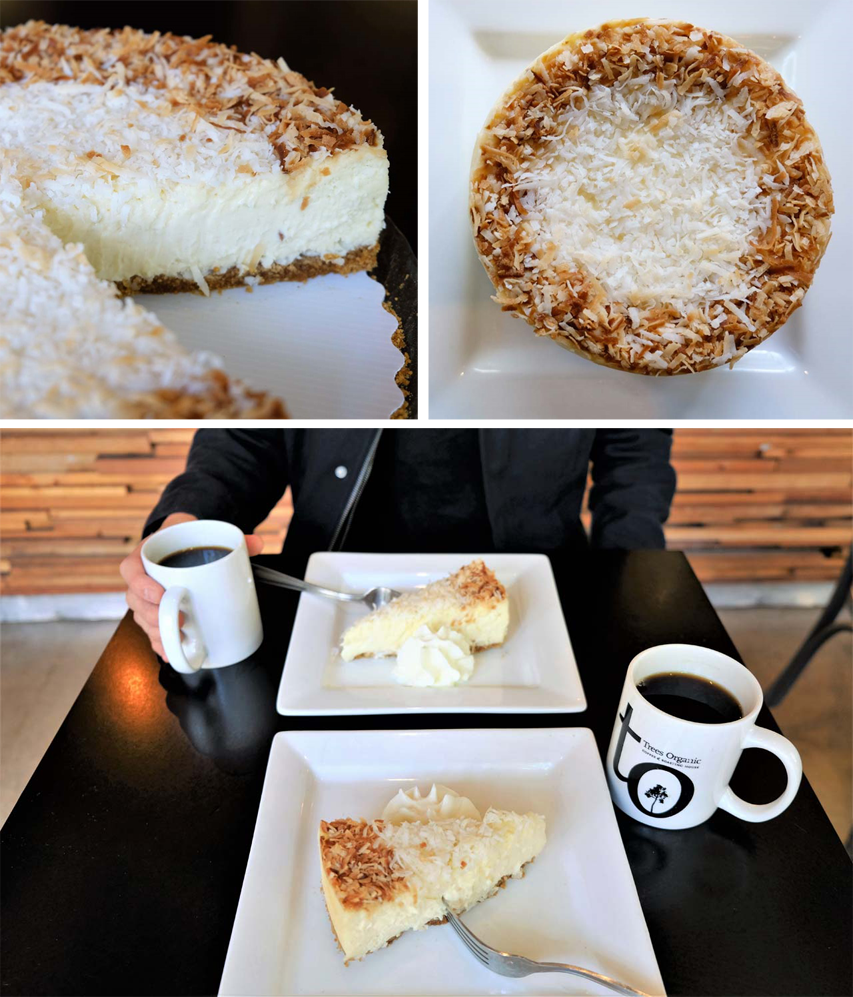 When only coconut will do, turn to the Coconut Dream Cheesecake to satisfy your craving. Made in house at our bakery, our feature cheesecake is available by the slice or in 3 cake sizes – 6", 8" and 10" – at any of the five Trees Organic Coffee cafes!