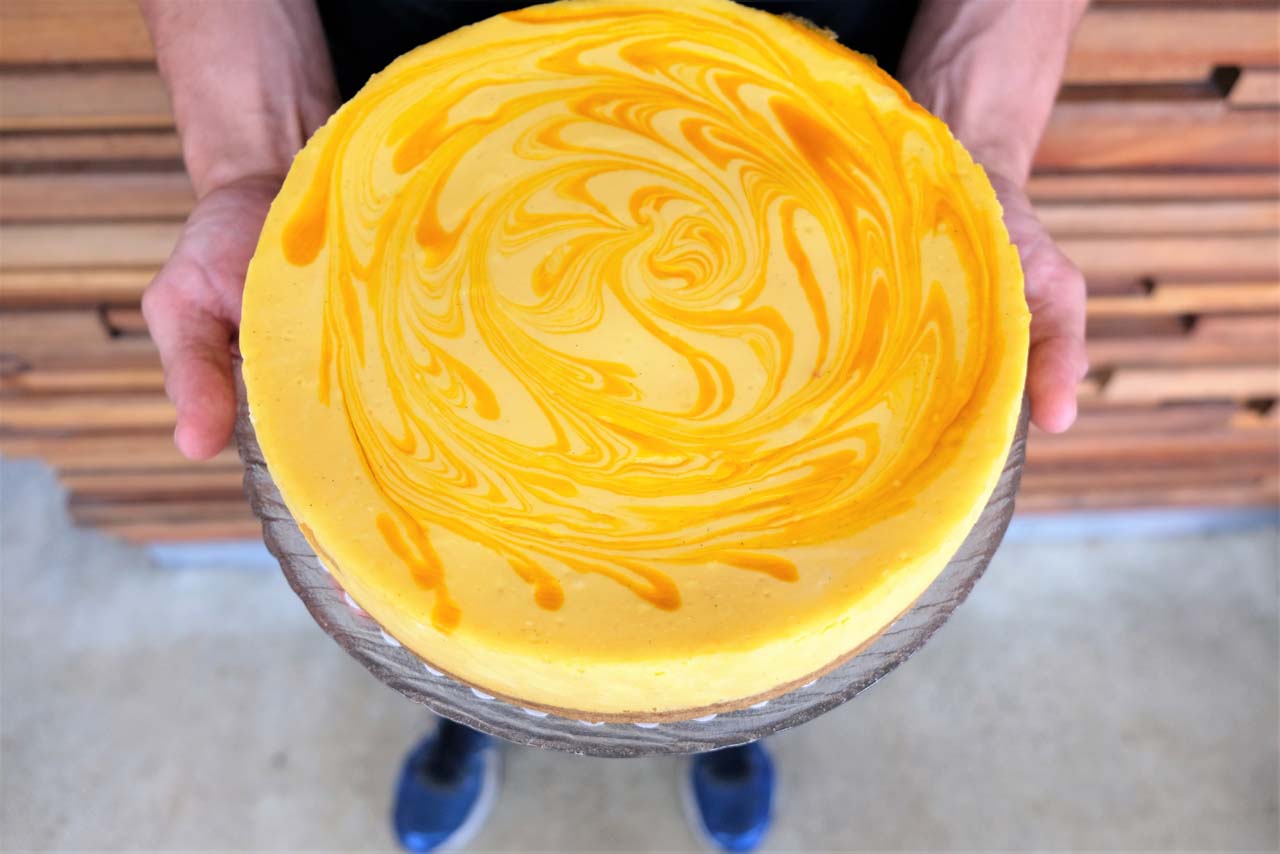 School's out and it's time to soak up summer! Pair those sunshiney days with a tropical treat by enjoying our latest mouthwatering feature – Mango Splash Cheesecake! Brimming with sun-kissed mangoes and lip-smacking juiciness, this exotic cheesecake makes the perfect flavour companion for all the lazy, hazy days of summer.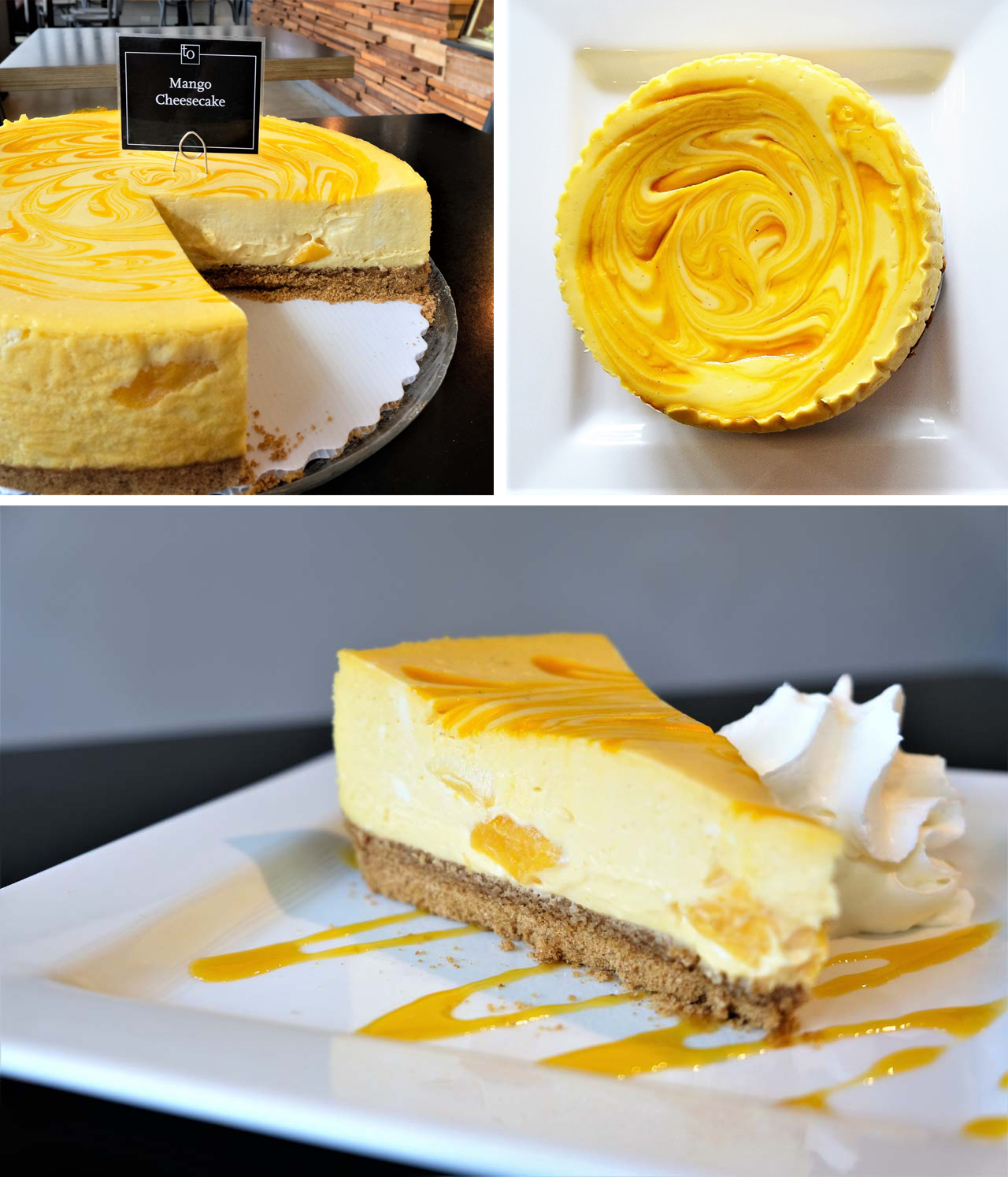 Tropical Treat for the Summertime Heat
When things heat up, a slice of Mango Splash Cheesecake can't be beat; it's as refreshing as a summertime treat can be. Each breezy bite of this marvelous mango cake will bring you closer to tropical bliss.
Soft, juicy mango nuggets are balanced delectably with our smooth, tangy mango cheesecake filling, creating an unrivaled mango dessert for summer. And, pretty splashes of yellow-orange swirls on top add some finishing flair, while a crust of graham crumbs adds a touch of crunch.
Whether you're going to picnic out at the beach, chill out on the home patio, or dine out at our café, put Mango Splash Cheesecake on the table to pair perfectly with your summer. Add an icy mango smoothie for an extra dose of mango deliciousness!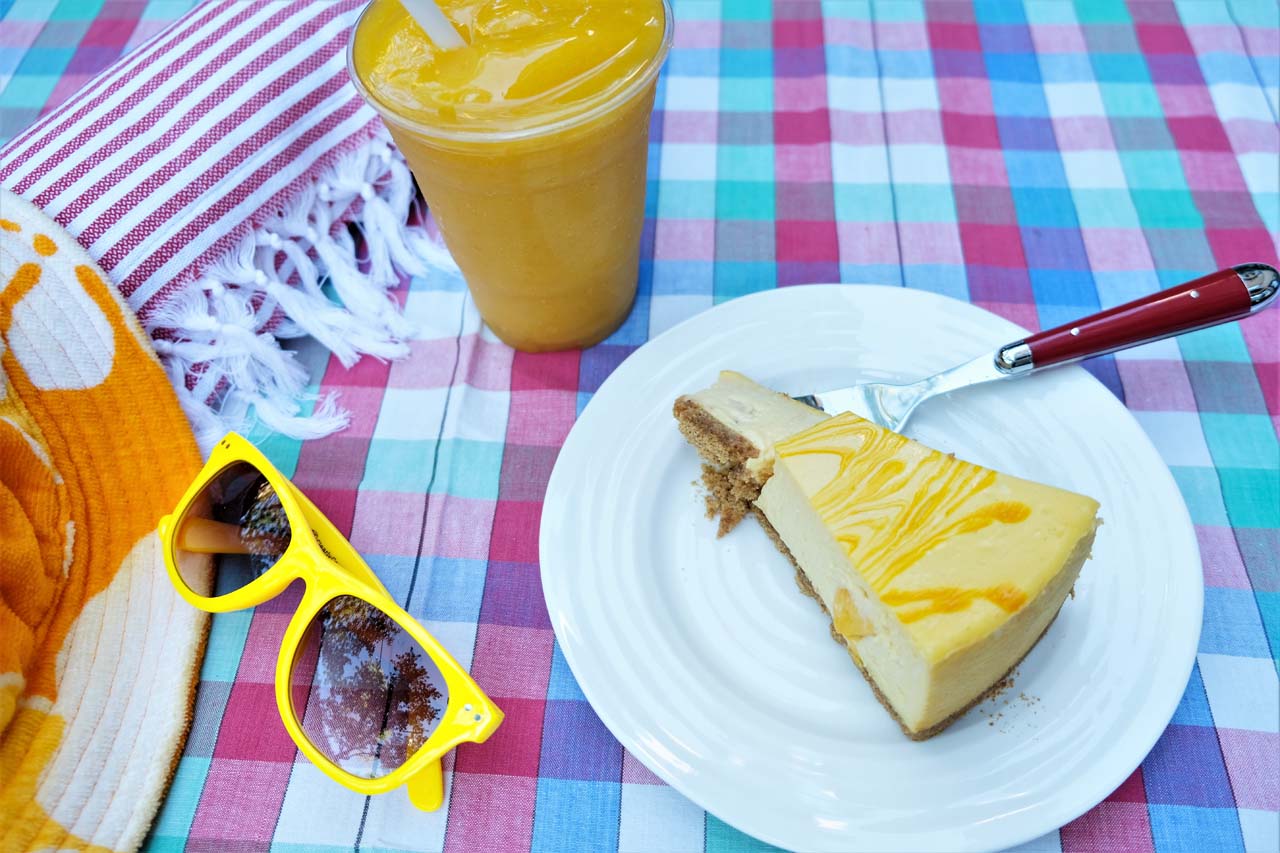 Made in house at our bakery, our feature cheesecake is available by the slice or in 3 cake sizes – 6", 8" and 10" – at any of the five Trees Organic Coffee cafes!