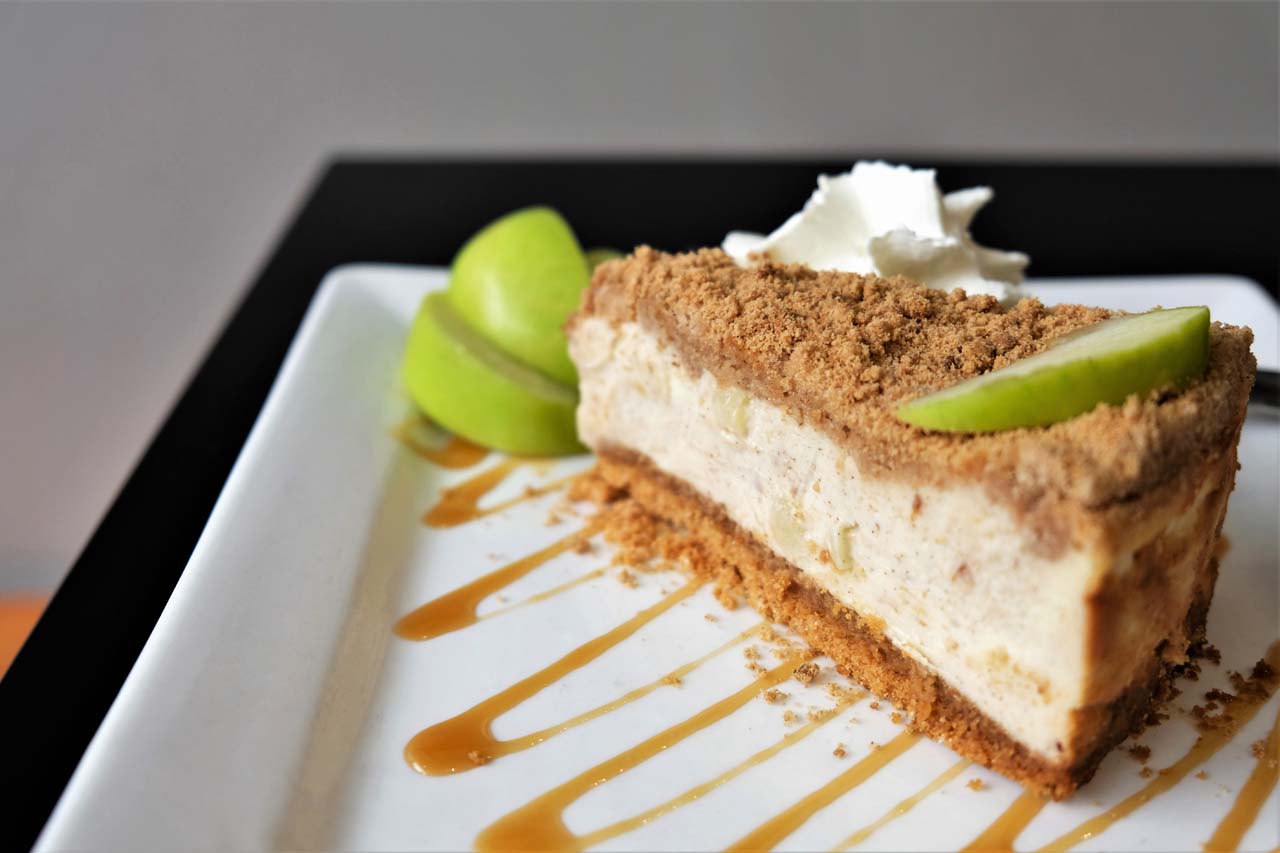 A new season deserves a new cheesecake! Fall's favourite fruit, apples, is the headline for our current feature – Apple Crumble Cheesecake. Make it a September to remember with this dessert's sweetly-tart apple goodness which we've taken to luscious new heights. Delicious doesn't even begin to describe it!
Unmissable Fall Flavour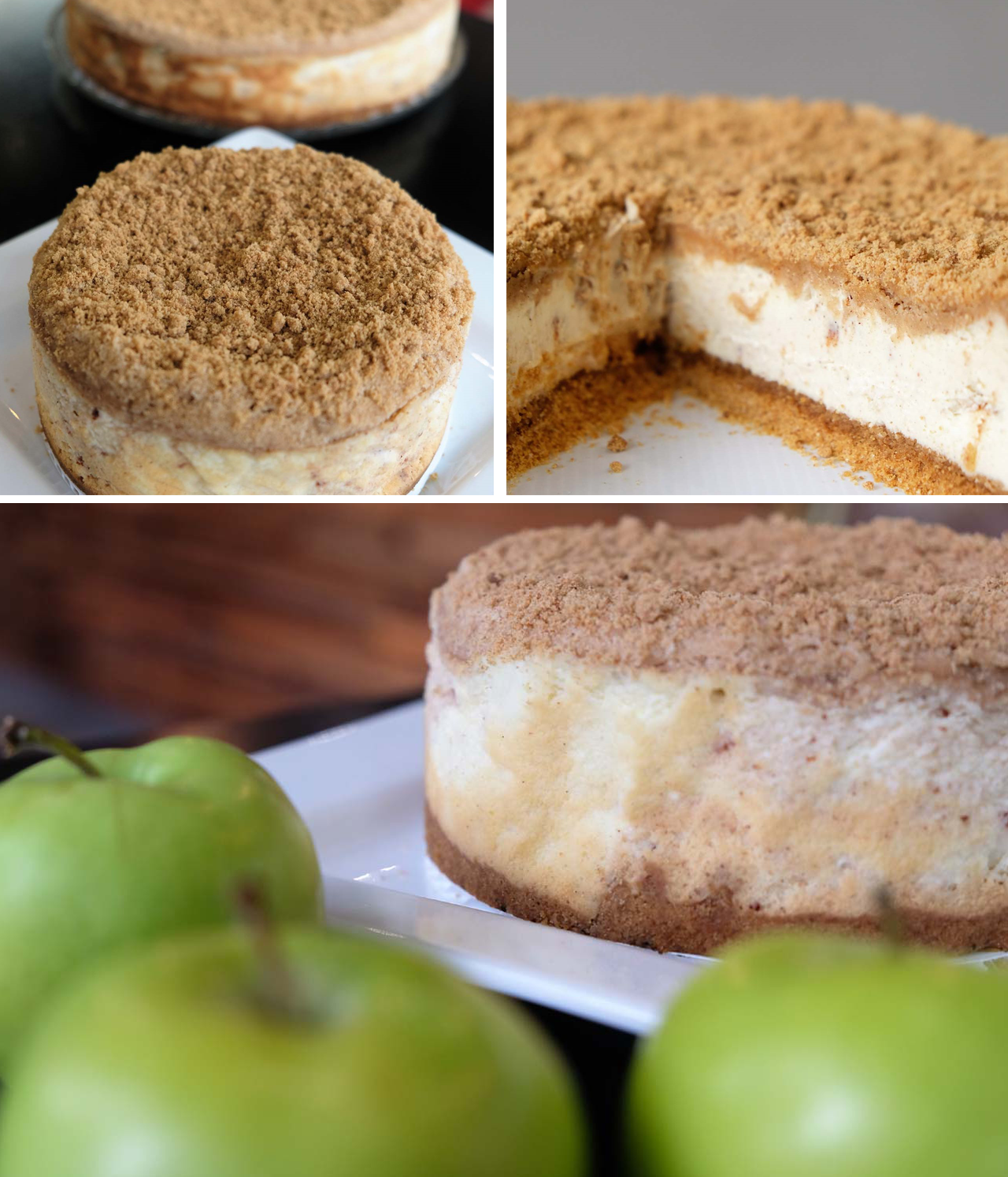 As summer draws to a close, get set for the unmissable fall flavour of our apple crumble that has been reimagined into a cheesecake unlike any you've had. It's classy yet homey. Behold a silken filling that melds the tartness of Granny Smith apples with the gentle sweetness of our cheesecake ingredients and the subtle spiciness of cinnamon and nutmeg. A lightly crumbled streusel topping, mini-morsels of apples, and a buttery graham crust help to complete this well-balanced, fall-perfect apple cheesecake. It's the tastiest way to get your apple-a-day.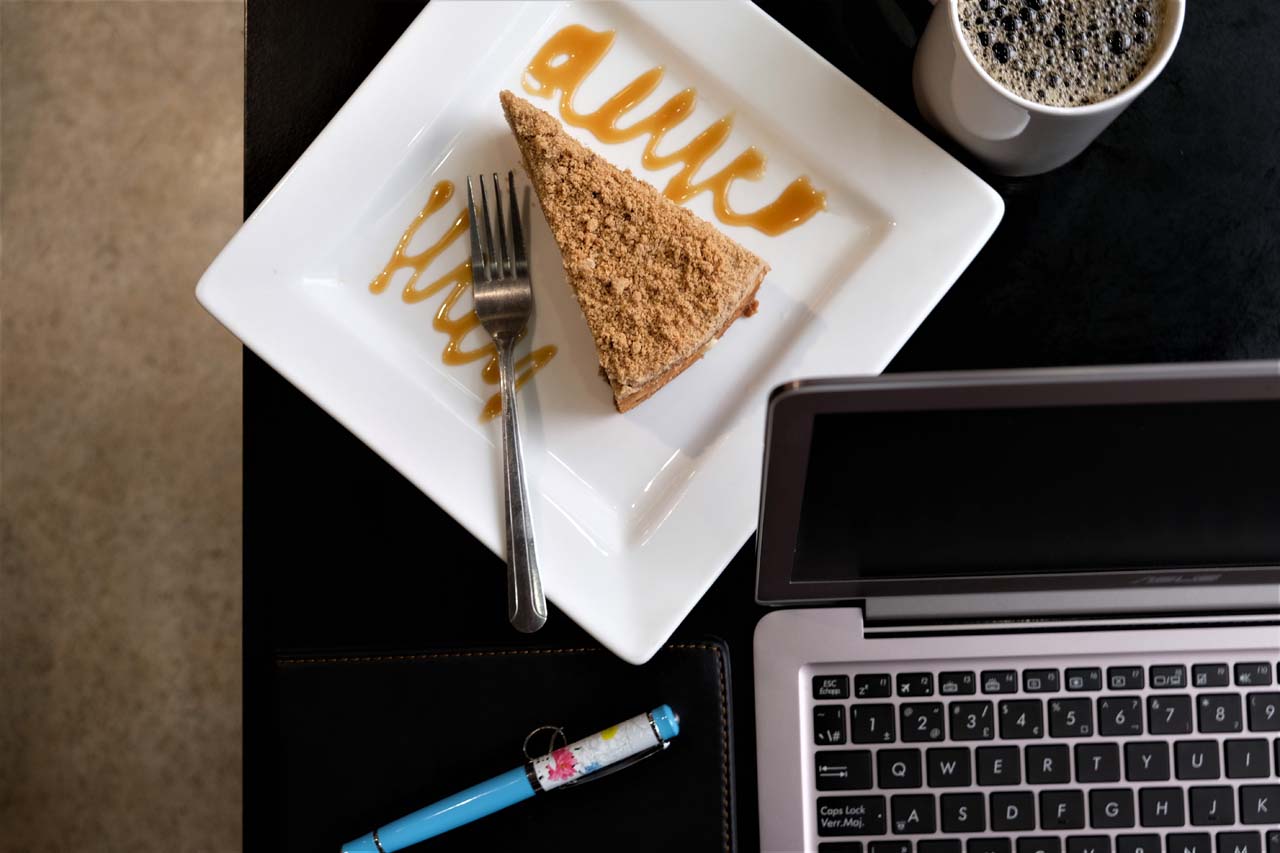 Make Apple Crumble Cheesecake your dessert choice this month, available in single-serving slices or in whole cake sizes of 6", 8" and 10" at any of our five café locations in Vancouver.