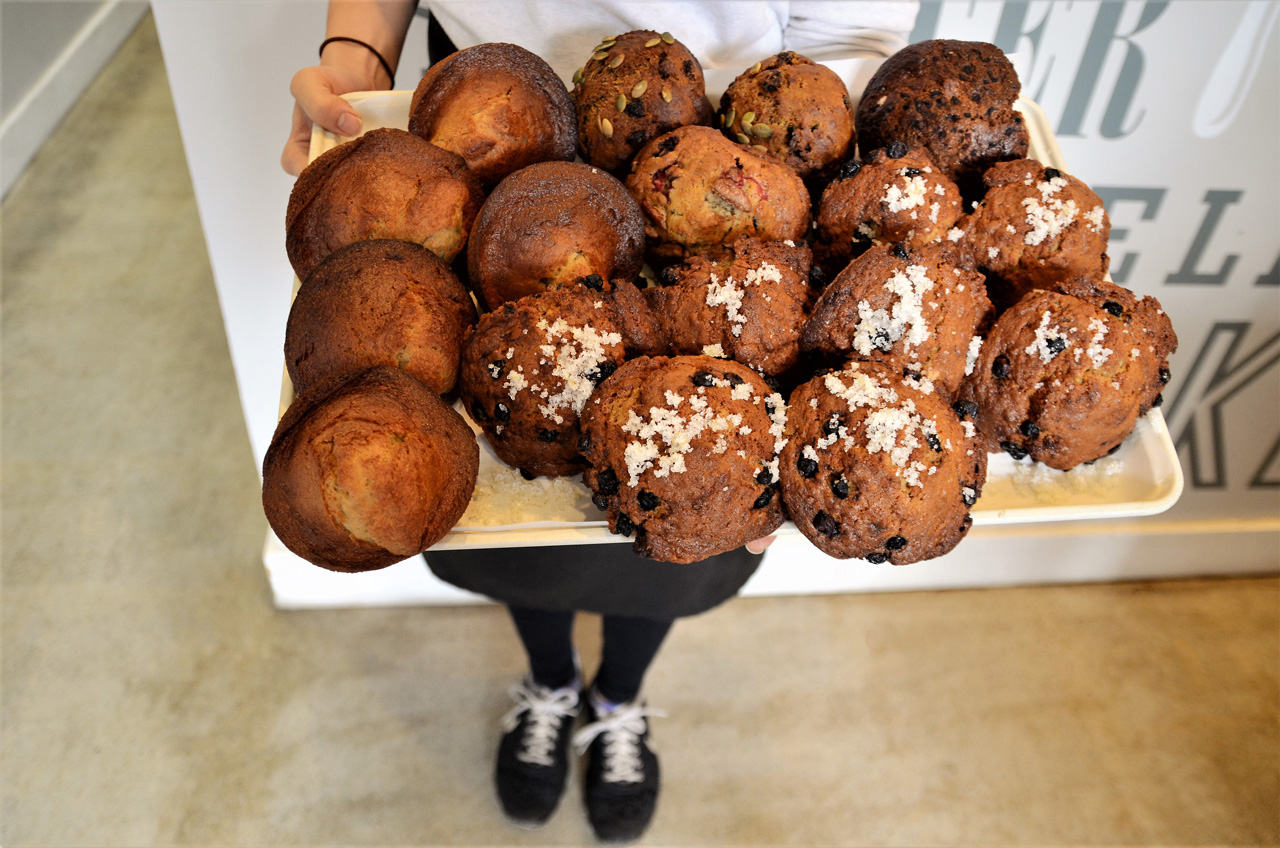 You deserve a great start to the day. When you're crunched for time to prep breakfast, we're ready to fuel you and your morning with plenty of grab-and-go options that are tasty and satisfying!
Ease into Your Morning
As the adage goes – 'breakfast like a king, lunch like a prince and dinner like a pauper' – breakfast is considered the most important meal of your day. While coffee may help wake you up, breakfast can help boost your energy and productivity. Each day, we offer an assortment of fresh, hassle-free, and well-balanced breakfast items to help ease you into your busy schedule so you don't have to skip breakfast when you're time-strapped.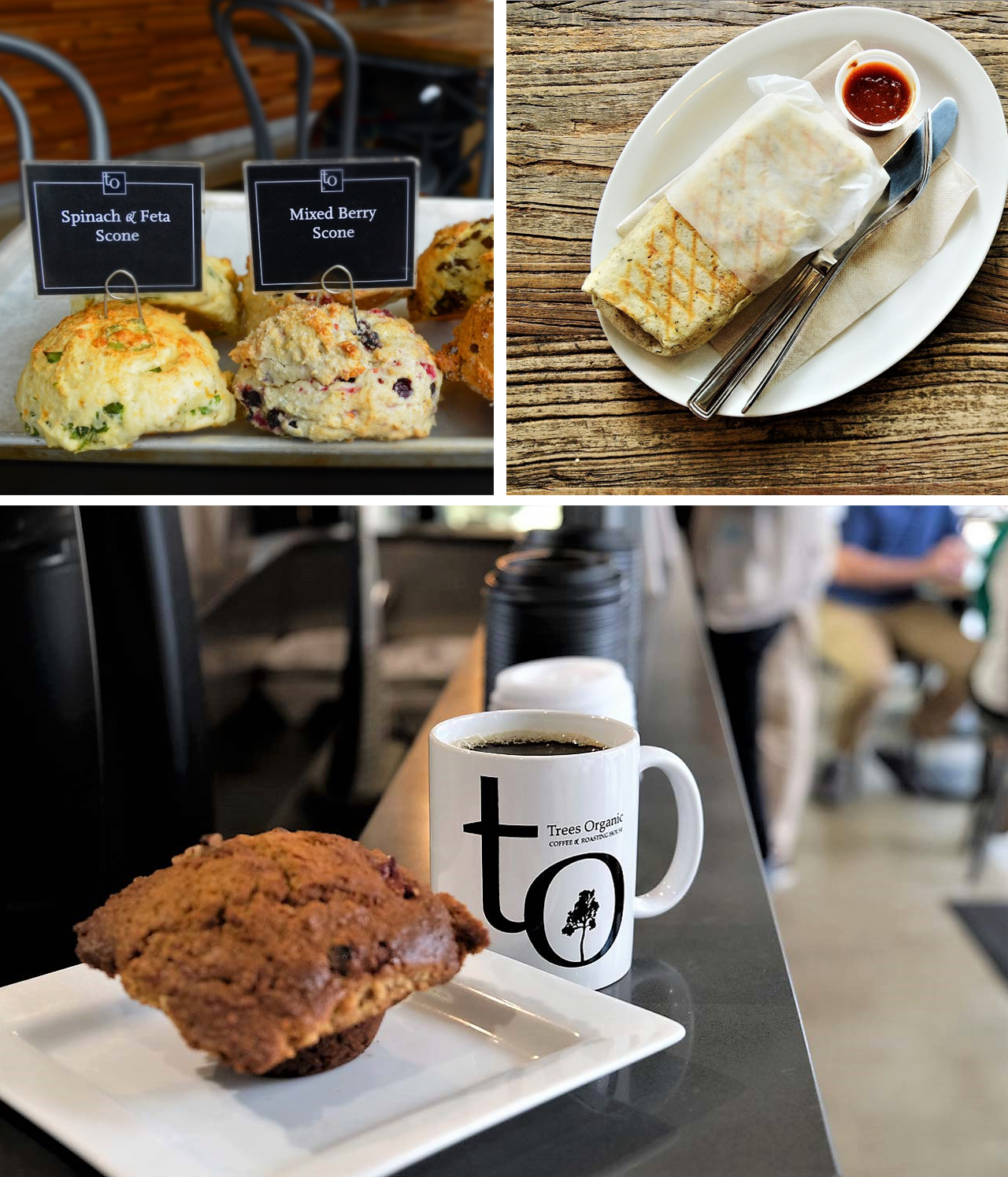 Hot Out Of the Oven
Every morning, our in-house bakery handcrafts a range of fresh baked goods from scratch. There are sweet to savoury choices with 9 muffins and 7 scones, including:
Muffins – cranberry pecan oat, blueberry lemon oat, apple cinnamon oat, cranberry bran, blueberry bran, fruit & nut, pumpkin, and banana. To make your mornings even brighter, enjoy our special offer before 10 am at select locations – a tall organic coffee and any muffin for only $3.33+tax, at participating locations!
Scones – raspberry white chocolate, spinach & feta, cheddar, cheddar apple, chocolate orange, mixed berry, and vegan apple.
Freshly baked all-butter croissants (plain, chocolate or almond) are also available in the morning.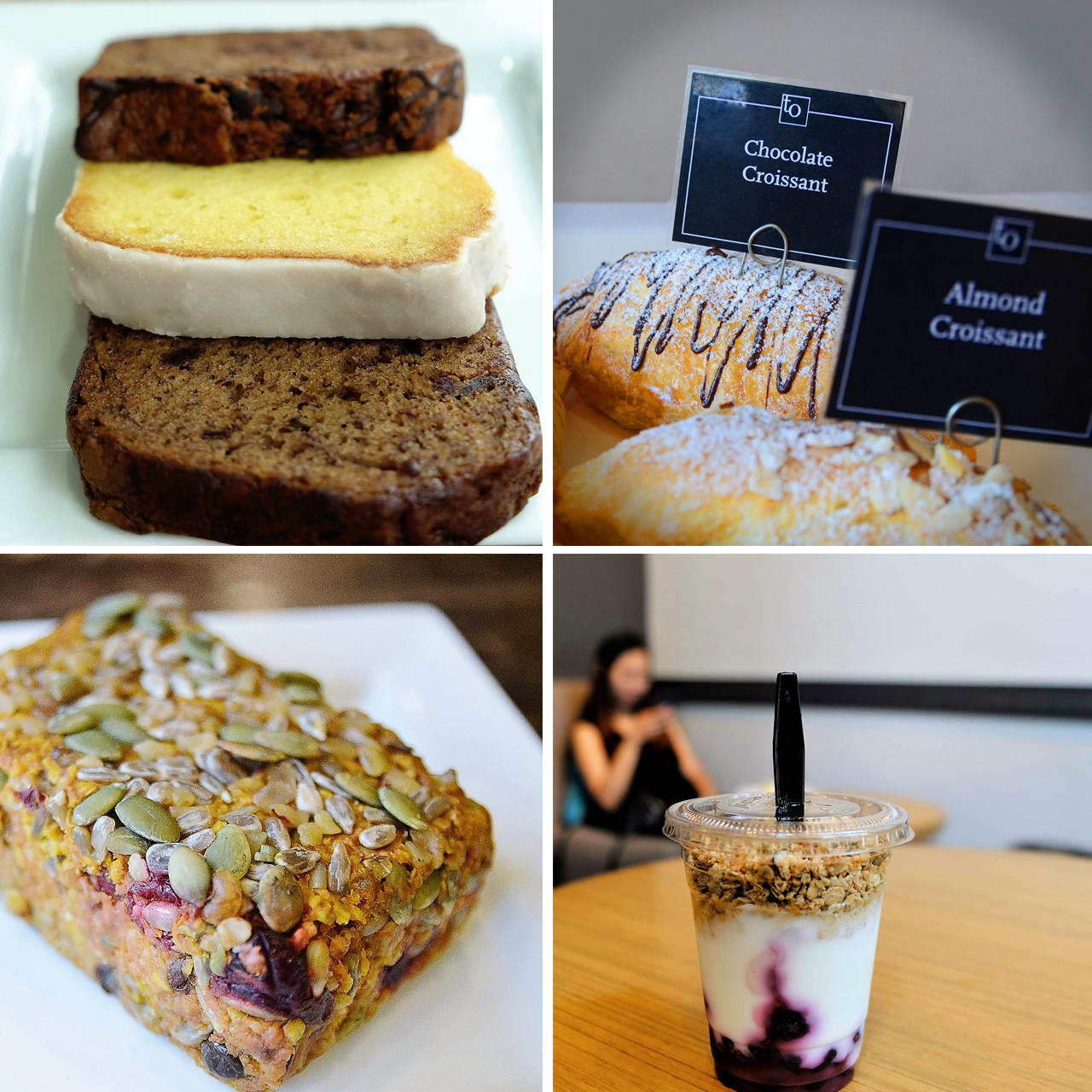 Power Up with Pack and Go Choices
Our roundup of portable on-the-go breakfast options includes healthy, hearty and nutritious items like fruit cups, parfaits of yogurt with blueberries & granola, and Vegan Power Bars loaded with the goodness of rolled oats, pumpkin seeds, sunflower seeds, cranberries and more. Another great choice to get your day started is our grilled breakfast wraps, both with eggs – one wrap option includes bacon, smoked ham, potato and cheese, and our other wrap option – the South Western Egg Wrap – is ideal for vegetarians.
And, deliciously baked, moist loaf slices make a cheerful choice when you need breakfast on-the-fly, selecting from Blueberry Lemon drizzled with citrus icing, Chocolate Chip Banana, and Gluten-Free Banana Date.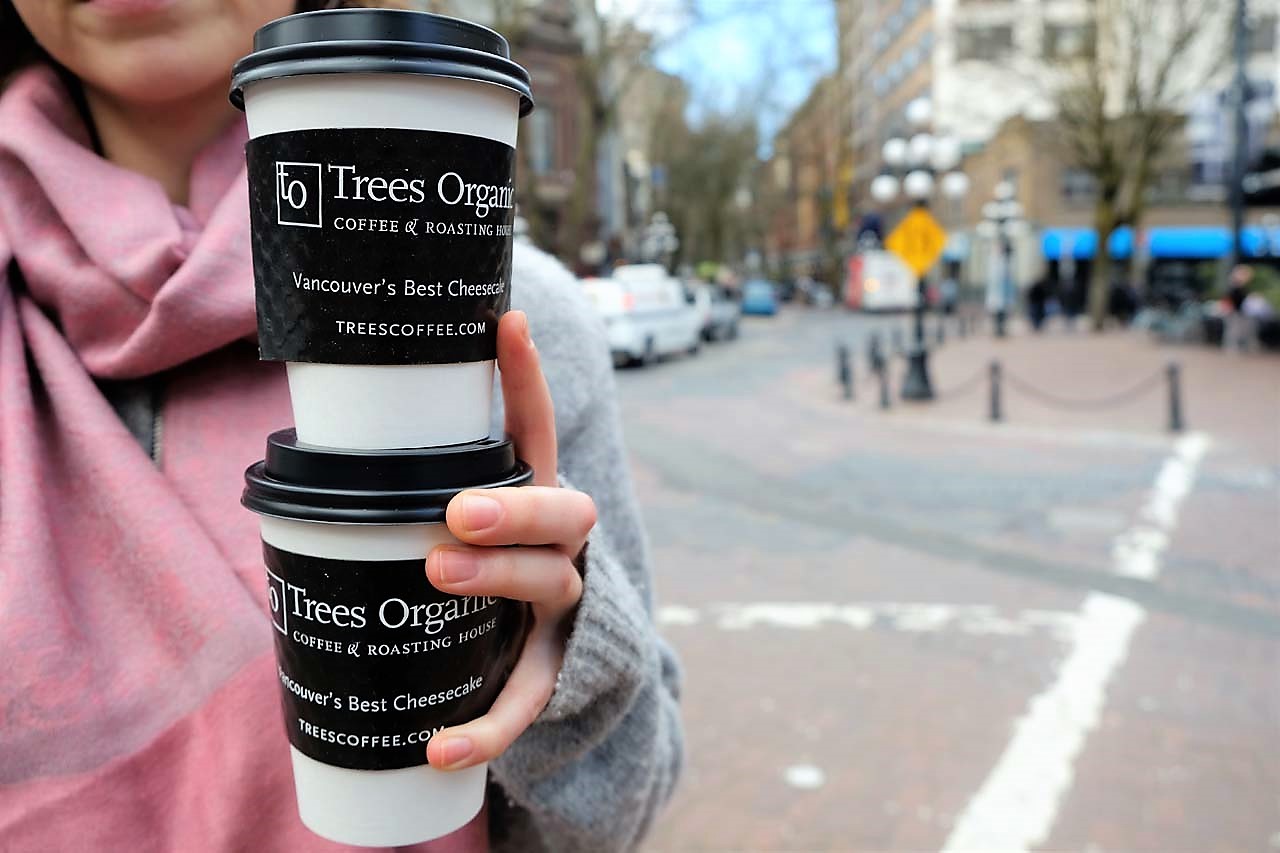 Any of these options can easily be enjoyed, alongside our organic coffee or loose-leaf teas, on your commute and at the office or school. And, when you're ready to lunch up, our 5 Vancouver cafes* serve a large selection of hot and cold lunch items to dine-in or take out. With this many nourishing choices, you'll be ready to power up the busiest of days.
*Product availability may vary by location. Menu items subject to change without notice.