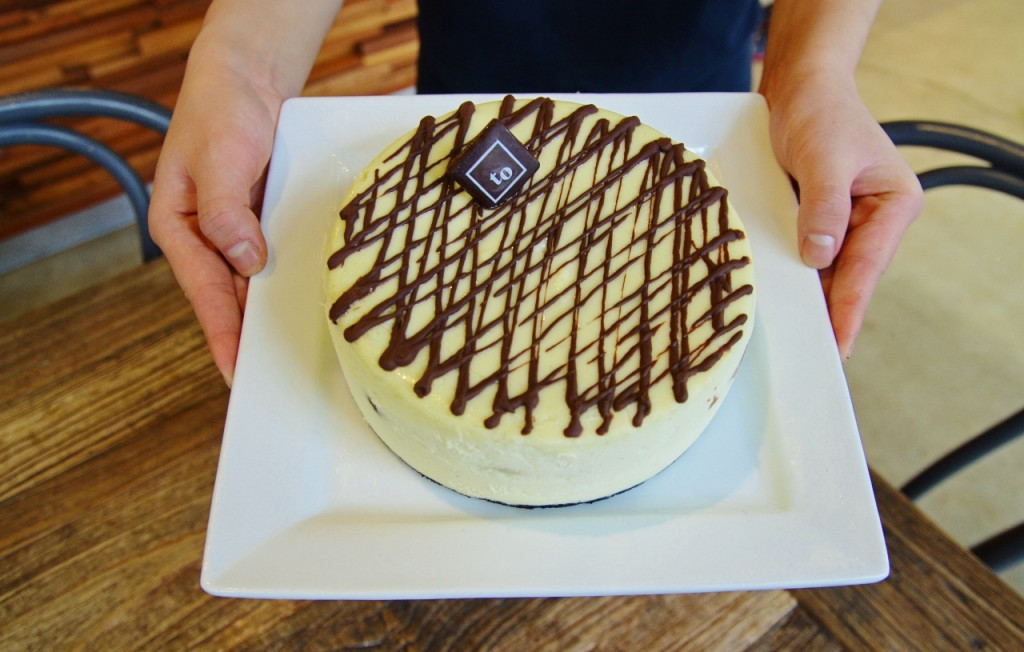 The very thought of chocolate with peppermint puts us in a cheerful mood! In honour of this classic feel-good combo, we have handcrafted a refreshing Mint Chocolate Chunk Cheesecake that is a harmonious blend of cool peppermint tones and dark chocolate richness! This cheery cheesecake is our February feature and is seriously droolworthy.
The Right Hint of Mint
Mint chocolate has a long history of being adored. Back to the mid-19th century, Europeans were credited with mixing mint with cocoa to mask the bitter taste. Since then, the chocolaty-minty pairing has been turned into a wide assortment of sweet treats and drinks. There's even a National Chocolate Mint Day – Feb 19th – to celebrate its greatness. But, you don't have to be a fan of After Eight thins or mint chocolate candies, cookies and ice cream to love our newest cheesecake.
Mint Chocolate Chunk Cheesecake balances the right hint of pepperminty flavour infused in our smooth signature cheesecake filling, swirls of chocolate cheesecake, and loaded with dark chocolate chunks. Set on a chocolate crumb base and drizzled with even more chocolate. Mint Chocolate Chunk Cheesecake is a fresh treat for your taste buds and should tackle any sweet craving you may have. Make it a perfect outing to our cafes by enjoying a slice with a hot coffee, tea or our seasonal Hot Apple Cider.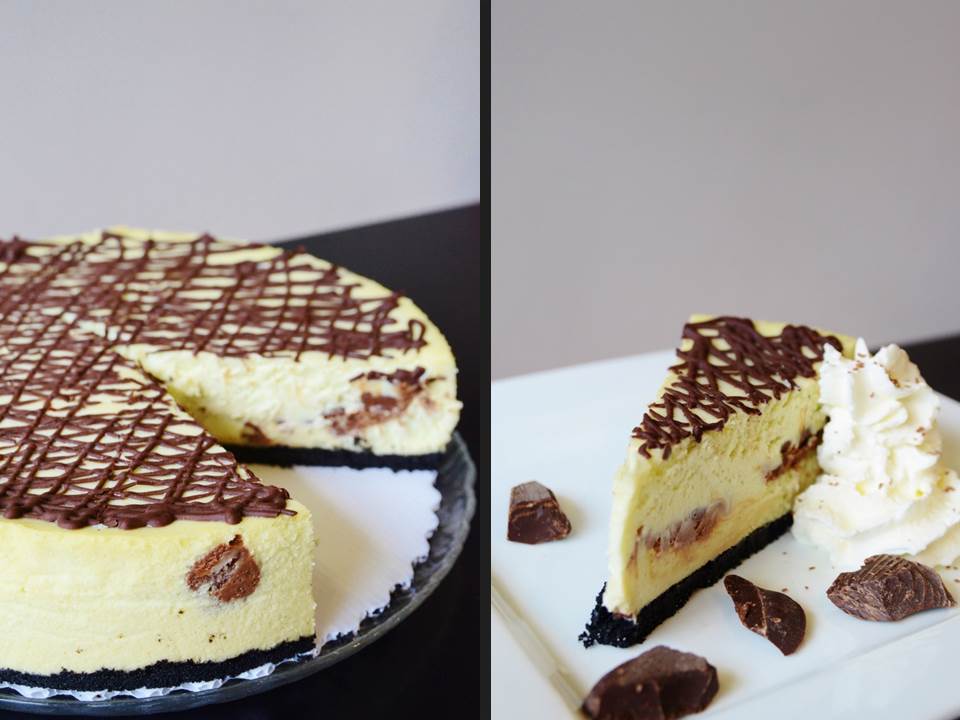 Made at our in-house bakery, the Mint Chocolate Chunk Cheesecake is available at all Trees Organic Coffee & Roasting House locations. It can be enjoyed by the slice and in 3 whole cake sizes – 6″, 8″ and 10″.