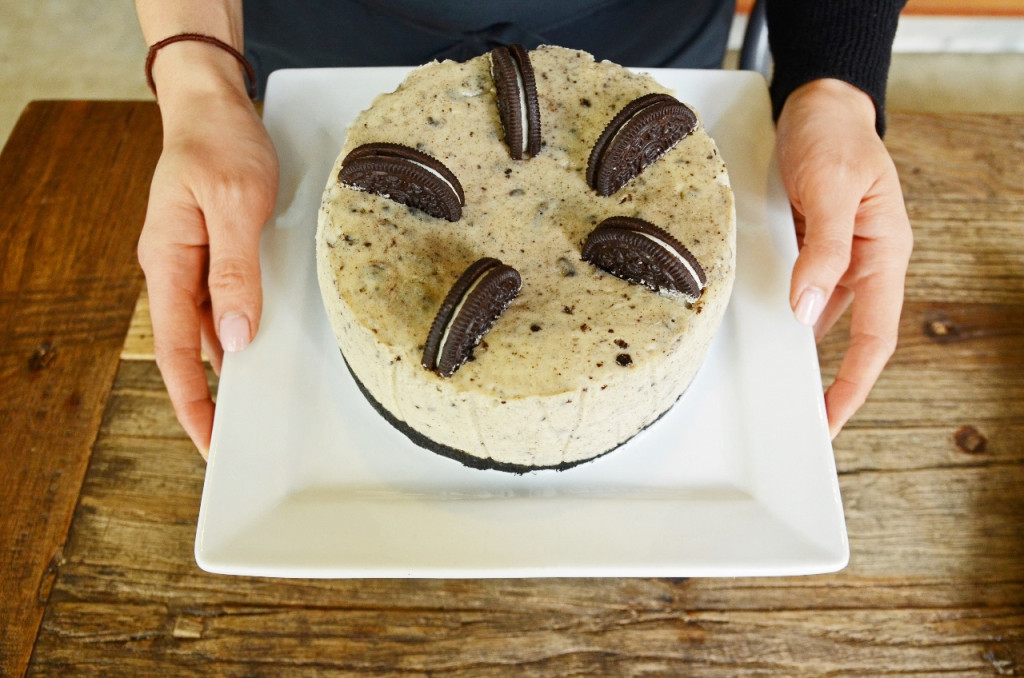 Nothing rules the cookie world quite like the beloved Oreo! Twisters, splitters and dunkers alike can now rejoice in the return, this April, of our standout Oreo-inspired cheesecake. Complete with the quintessential crunchy-creamy-chocolaty cookie yumminess, Oreo Cheesecake is simply irresistible!
The Wondrous Oreo Cookie
The Oreo has reigned as the world's bestselling cookie for 104 years. This simple, yet most satisfying biscuit has become a cultural icon, considered the original fun treat with a range of amusing eating practices. People can't get enough of it and have been craving Oreos in countless forms, from Oreo Truffles, Oreo Pancakes to Oreo S'mores. But for cheesecake fans of Trees Organic Coffee & Roasting House, Oreo Cheesecake is the show-stopper and has been requested time and time again.
Satisfy Your Cookie Craving
Unlock your cravings for Oreos in this cheesecake which is a cheerful blend of ground Oreo chocolate wafers and vanilla frosting, with our popular cheesecake filling. Additional cookie morsels are balanced nicely in the cheesecake to make it, well, extra Oreo-y! The cake is finished with a chocolate crumbly crust as the base, and Oreo on top of each cheesecake slice…just in case you want to dunk it in your coffee or tea! Not only is the cheesecake a fun and delicious Oreo treat, it's also highly instagrammable!
There are many ways to eat an Oreo cookie but there's only one way to love our Oreo Cheesecake – with a fork and friends! Made at our in-house bakery, the Oreo Cheesecake is available at all Trees Organic Coffee & Roasting House locations for a limited time. It can be enjoyed by the slice and in 3 whole cake sizes – 6″, 8″ and 10″.