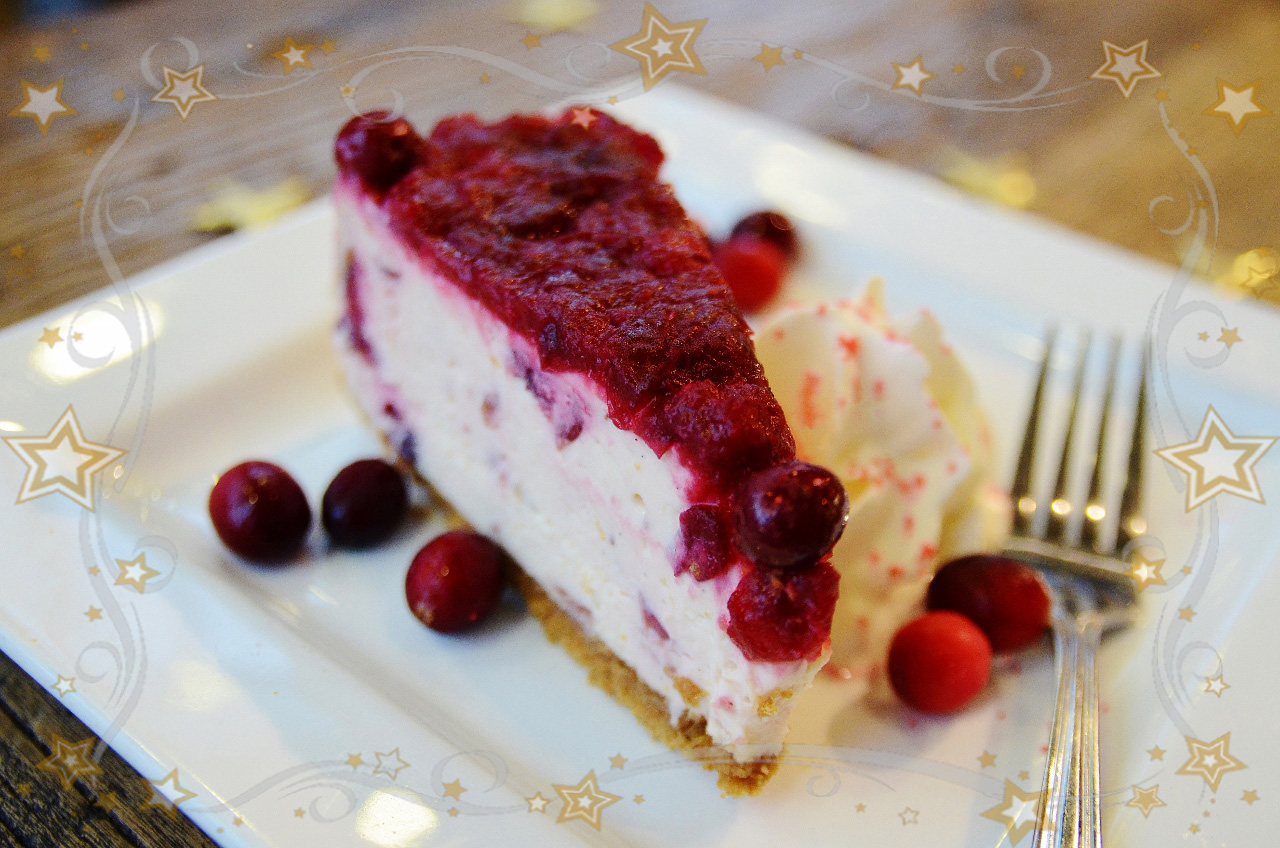 'Tis the season for our holiday-inspired cheesecake and coffee! Say Hello Ho-Ho-Ho to the arrival of our festive features – Cranberry Orange Cheesecake and Peppermint Mocha – here to brighten this merriest season of all.
Flavours of Comfort and Joy
The sweet-tangy cranberry and orange flavours take centre stage in our deliciously joyous cheesecake. Bringing plenty of comfort and joy is a merry cheesecake filling of cranberries, candied orange, orange zest, holiday spices, and a ginger-graham crumb crust. Decked with a dazzling crimson cranberry-orange sauce, this cheerful cake is set to add some Fa-La-La-La-La-La-La-La-La to your socials and parties this Christmas season.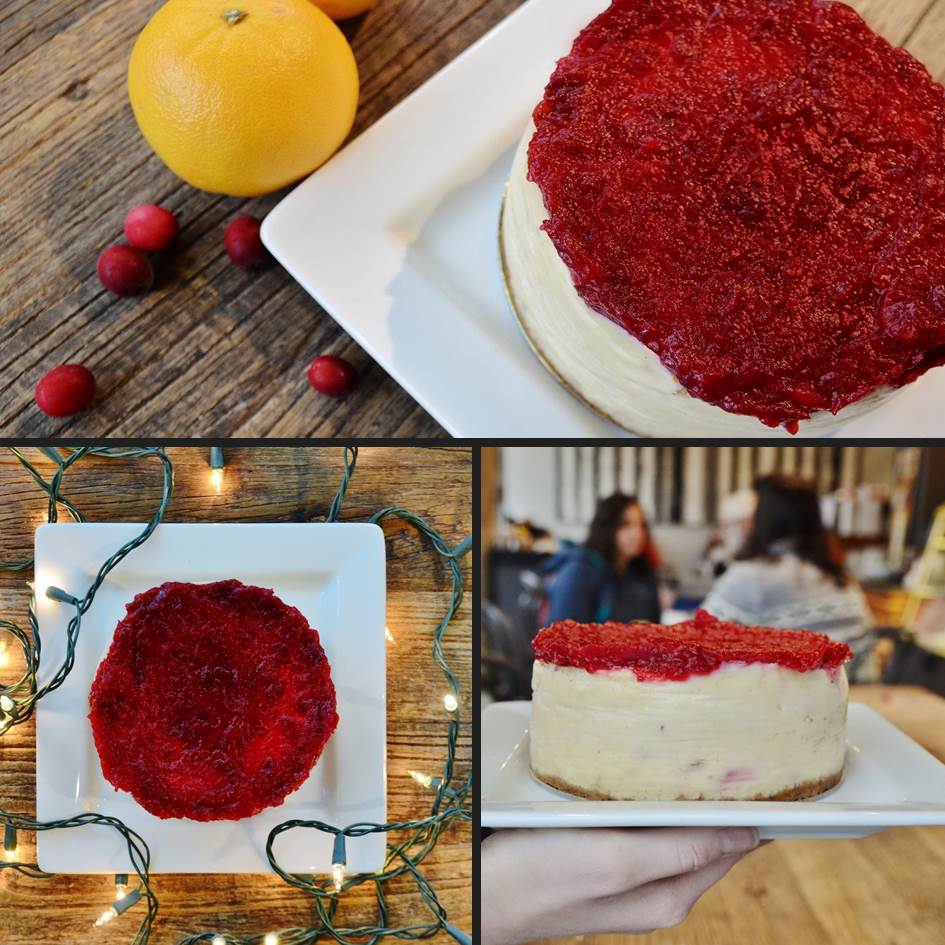 Make It Merry and Bright
It's the most wonderful time of year to share good cheer! For the perfect company-worthy dessert, add the Cranberry Orange Cheesecake to make it merry and bright with friends and loved ones at our cafes, at celebrations and at home for the holidays. It's the ideal fuss-free sweet gift for your family or for your party host.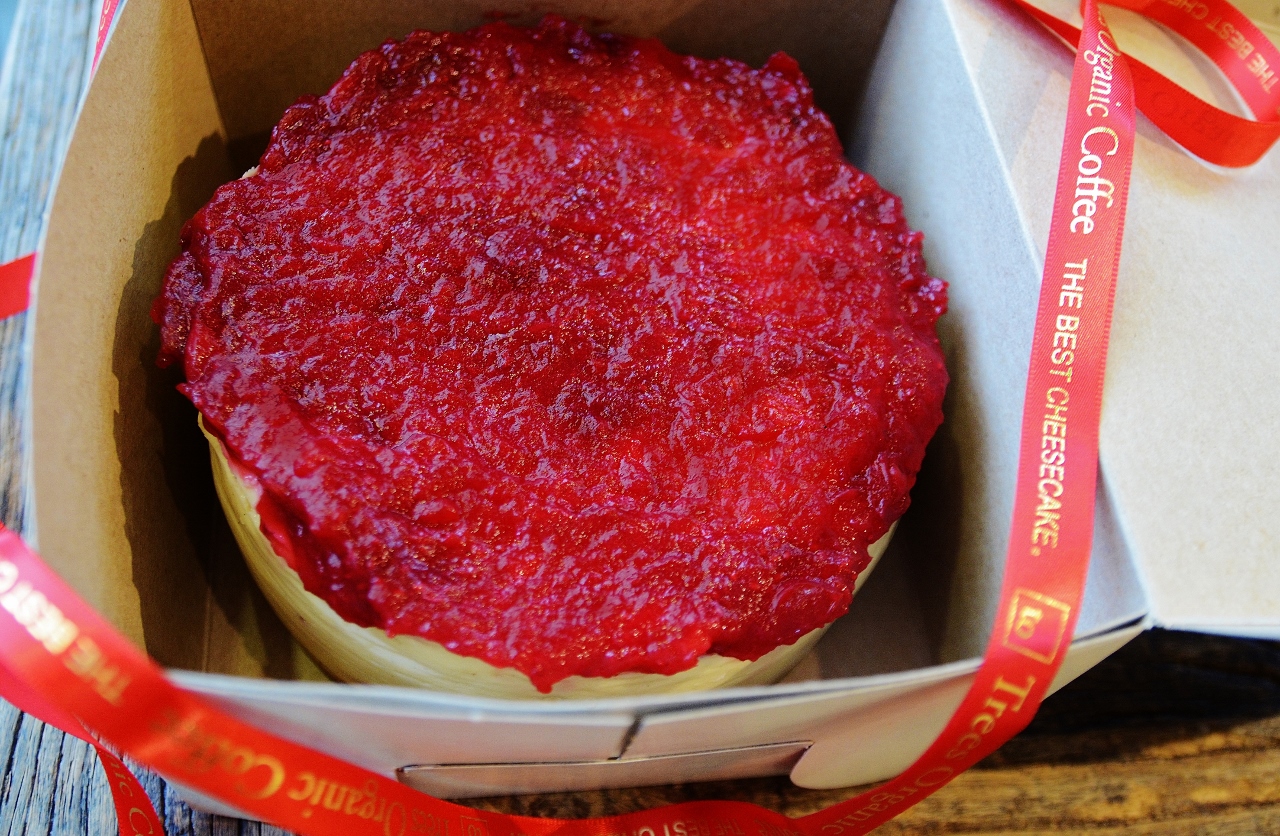 The Cranberry Orange Cheesecake (along with 8 regular cheesecake flavours), is made in-house and is available by the slice and in 3 whole cake sizes – 6″, 8″ and 10″ – at all five Trees Organic Coffee & Roasting House locations. We recommend pre-ordering to secure your desired cake size.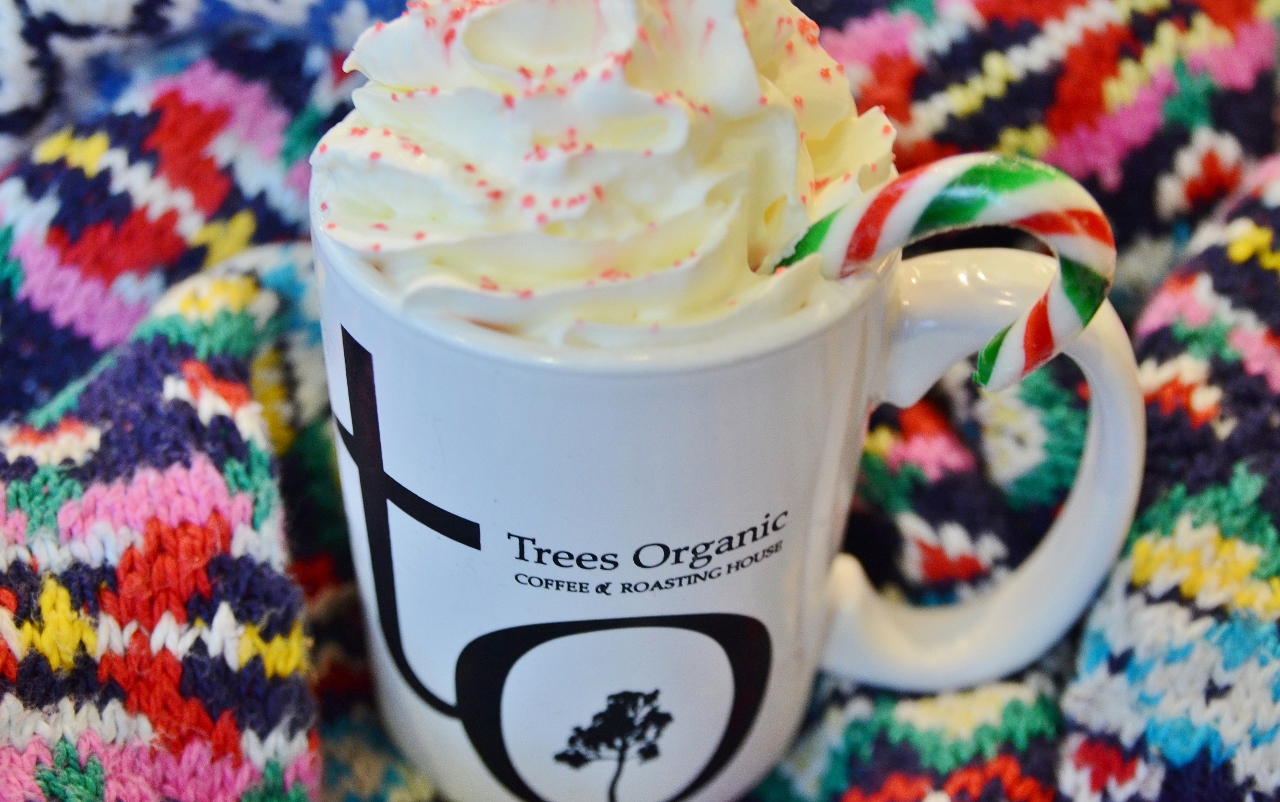 Cozy Up with Peppermint Mocha
Christmas just isn't Christmas without the jolly taste experience of a Peppermint Mocha. Its cozy flavours will make you feel like you're wrapped up in a comfy sweater. This heart-warming beverage is a fusion of organic espresso coffee and steamed milk with rich flavours of chocolate and peppermint. Sparkly sugar crystals dance on a crown of whipped cream to complete the merriest hot drink of the season. Pair it up with the Cranberry Orange Cheesecake for a full festive fix and you'll jingle all the way to the New Year!