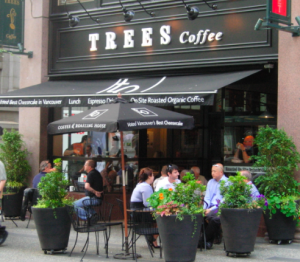 Vancouver is a great coffee city. Of that, we can be sure. Smarter Traveler (H/T Vancity Buzz) recently put us in the top 10 cities with that particular designation, noting:
This is a city of micro-roasters, bean educators, champion baristas, and countless cafes. As Vancouver leads the way for a new generation of bean-to-cup coffee fanatics, it's staying true to the fuel. Vancouver baristas coax the best flavor out of carefully selected coffee varieties using Clover, vacuum-pot, and cold-brew techniques. Travelers seeking out independent and small-chain cafes get a little something extra with their coffee: the chance to discover many of the city's best hidden neighborhoods.
We wanted to dig deeper. How do the locals enjoy Vancouver's cafe culture day to day? So we talked with a couple foodie celebrities to tell us about their own coffee-drinking habits.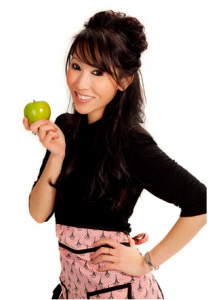 Mijune Pak is famous for her Follow Me Foodie blog (we've been fans for a long time), which is one of the most informative, fastest growing, and well respected food blogs in Vancouver, BC.
Actually, it's one of the best blogs in Vancouver, period. Subscribe, people.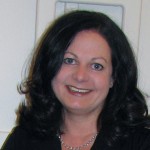 Cassandra Anderton writes the popular Good Life Vancouver blog. She's a freelance wine, food, spa, lifestyle and travel writer and broadcaster. She appears regularly on Breakfast Television, can be heard on Foodie Fridays on NEWS1130 and has been published in waaaaaaay too many big publications for us to do justice here.
And here we go:
What makes Vancouver a great coffee city?
Cassandra. To start, we've got so many independent coffee shops. Now they're getting into different brewing methods. We also have baristas who have won awards on the international stage! It's pretty exciting.
How many cups of coffee do you drink a day?
Mijune. I'm more of a social coffee drinker.
Cassandra. I'm from New Zealand (Laughs), so I'm actually more of a tea person. Still, I do sometimes have a latte in the morning.
What kind of coffee do you usually order and why?
Mijune. I do like specialty coffee (where the coffee beans are grown in microclimates) and will order black coffee over the others.
Cassandra. Latte for me, please.
What do you like to do while you're drinking coffee?
Mijune. I socialize. I talk.
Cassandra. I'm usually on the go, so I'm often in my car when I'm drinking coffee. But when I do get a chance to sit down with my coffee, I'm probably reading Twitter.
What's your favorite breakfast snack to go with a cup of coffee and why
Mijune. A croissant. I go with a plain one so it doesn't interfere with the coffee flavours too much.
Cassandra. Muffin! Yesterday, got a blueberry bran muffin. Yum.
What's your favorite dessert to go with a coffee and why?
Mijune. Single origin chocolates. Or sometimes I just like to dip biscotti in an espresso.
Cassandra. I usually don't eat dessert. 🙂
Why do you come into a cafe?
Mijune. Usually to catch up with friends, or specifically to learn about coffee and see what's new. It's educational and social, combined. I really love learning more about it.
Cassandra. I generally grab it and go, but on weekends sometimes my girlfriends and I will stop in and split a cookie or something like that. We'll sit down and chat about life.
What do you feel differentiates Trees Organic from other cafes in Vancouver?
Mijune. The cheesecakes are as popular as the coffee. 100 percent certified organic and fair trade is always a bonus too.
Cassandra. I go to the one on Richards street quite a lot. I really like the muffins that they have at Trees Organic! The service is always friendly and the cafe is nice. I'm also excited that a new Trees Organic is opening in my neighbourhood!