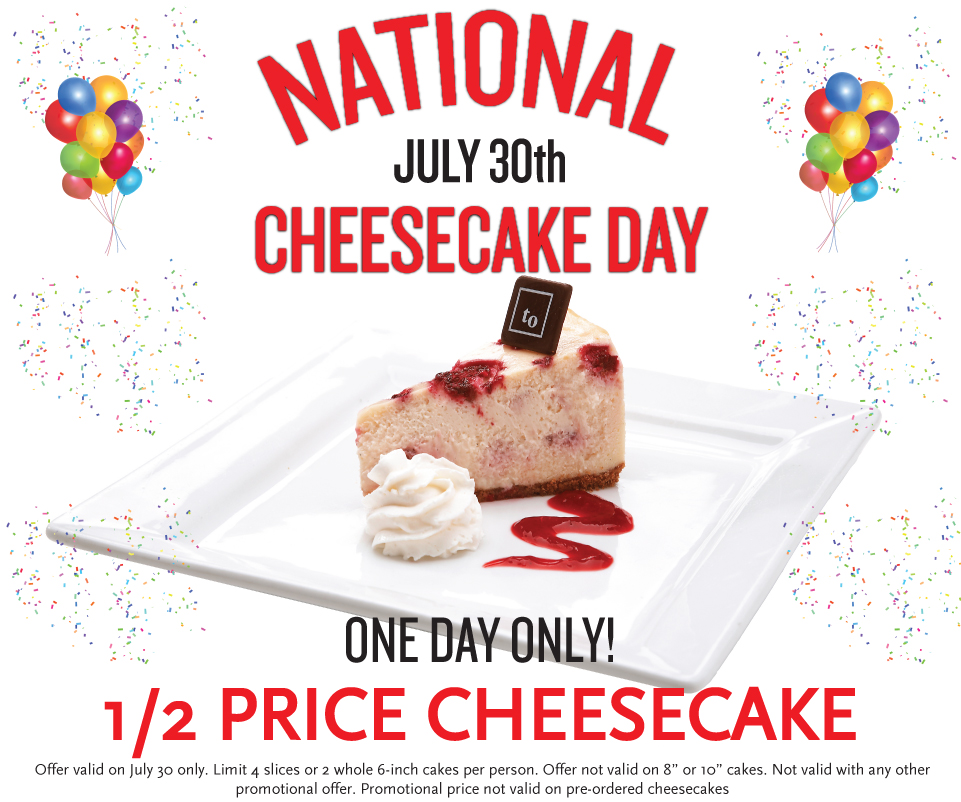 Cheesecake lovers rejoice! It's time for our favourite food day – National Cheesecake Day, July 30, 2015! Join the fun and celebrate with our special offer –> 1/2 PRICE** cheesecake slices and 6" whole cakes at any of the five Trees Organic cafes!! One day only and while supplies last (see details below).
Consistently voted the Best Cheesecake in Vancouver, choose from a selection of our much loved cheesecake flavours, including our summer speciality – Mango Splash. Get into the spirit and treat yourself to a slice or two or three to discover your new favourites. Even better, enjoy them more when combined with our popular organic coffee or summer drinks!
Cheesecake is all about sharing so spread the word about this amazing one-day offer with your family and friends, online and offline! Bring them along and celebrate all that is cheesecake!

Five Fun Facts About Cheesecake
Origins date back to ancient Greece and the island of Samos. Records show that cheesecake was served to Olympic athletes in 776 B.C.
Present day cream cheese was made accidentally by William Lawrence (New York) when he was trying to recreate a soft Neufchâtel cheese in 1872.
Arnold Reuben, who invented the Reuben sandwich, is credited with inventing the NY style cheesecake.
In the U.S. and Canada, cream cheese is the main ingredient, while Italy uses ricotta, and quark is used in Germany, the Netherlands, and Poland.
The World Record for cheesecake eating is held by Sonya Thomas who ate 11 pounds of cheesecake in 9 minutes (Brooklyn, 2014).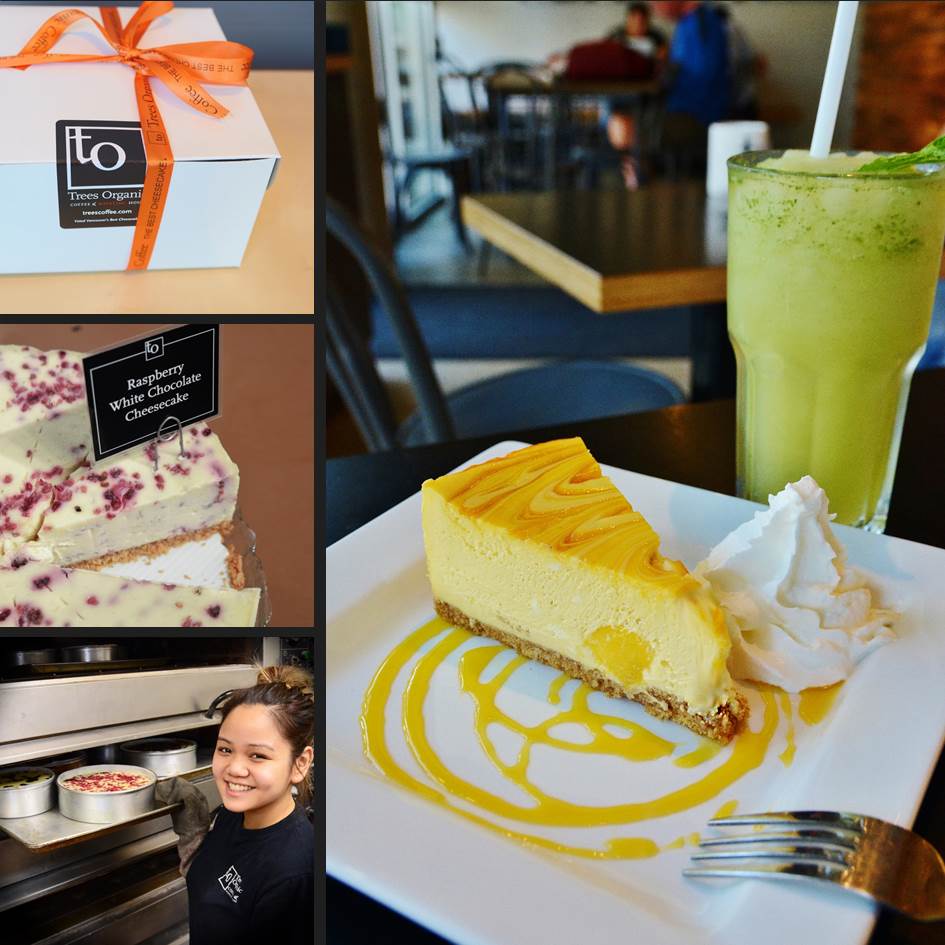 **National Cheesecake Day Celebration, July 30, Offer:
– ½ price on cheesecake slices and 6" whole cakes only
– Per person limit of 4 cheesecake slices or 2 x 6" whole cakes
– July 30th (2015) Thursday only and while quantities last
– Not valid with any other promotional offer
– Not valid on pre-ordered cheesecakes
– Not valid with 8" or 10" cheesecakes
– Not valid on delivery orders